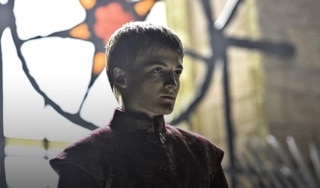 Game of Thrones
®
season 2 episode 1
Game of Thrones
®
season 2 episode 1
The seven kingdoms of Westeros prepare for all-out war as newly crowned King in the North Robb Stark marches south to avenge his father.
Tyrion Lannister arrives in King's Landing to curb the excesses of teenage tyrant Joffrey, and Stannis Baratheon, brother of the late King Robert, sets his sights on the Iron Throne.
Fantasy drama based on George RR Martin's A Song of Ice and Fire novels, starring Stephen Dillane, Richard Madden, Peter Dinklage and Jack Gleeson.
Click below to discover more season 2 episodes
More like Game of Thrones®
Available until 31 Jan 2022

Available until 30 Nov 2017

Available until 23 Aug 2017
The Young Pope

The Young Pope

Available until 31 Jan 2022

Sky Atlantic and Academy Award-winning director Paolo Sorrentino present a landmark series starring Jude Law as the first American pope and his struggle to establish his papacy.

Deadwood

Deadwood

Available until 30 Nov 2017

Timothy Olyphant and Ian McShane star in the uncompromising western, where a diverse assembly of civilians, entrepreneurs and low-life outlaws look for a new life in the lawless town of Deadwood.

Thronecast

Thronecast

Available until 23 Aug 2017

Sue Perkins hosts the companion show to Game of Thrones. With a complement of celebrity guests and superfans, we review, digest and relive the latest goings-on in Westeros.