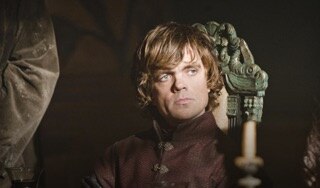 Game of Thrones
®
season 2 episode 2
Game of Thrones
®
season 2 episode 2
Tyrion turns his anger on Cersei for alienating Joffrey's subjects in the wake of the capital's bloody purge, and Theon returns to the Iron Islands for first time in nine years, where he discovers his father Balon is planning to rebel against the crown once again.
Arya shares a secret with her new friend Gendry while travelling north to the Wall, and Davos Seaworth recruits an ally who may prove useful in Stannis Baratheon's naval invasion of King's Landing.
Click below to discover more season 2 episodes
More like Game of Thrones®
Available until 31 Jan 2022

Available until 30 Nov 2017

Available until 23 Aug 2017
The Young Pope

The Young Pope

Available until 31 Jan 2022

Sky Atlantic and Academy Award-winning director Paolo Sorrentino present a landmark series starring Jude Law as the first American pope and his struggle to establish his papacy.

Deadwood

Deadwood

Available until 30 Nov 2017

Timothy Olyphant and Ian McShane star in the uncompromising western, where a diverse assembly of civilians, entrepreneurs and low-life outlaws look for a new life in the lawless town of Deadwood.

Thronecast

Thronecast

Available until 23 Aug 2017

Sue Perkins hosts the companion show to Game of Thrones. With a complement of celebrity guests and superfans, we review, digest and relive the latest goings-on in Westeros.