7 day free trial then £7.99 a month, unless cancelled.
Biography
With the Unsullied of Astapor and the Second Sons under her command, Daenerys liberated Slaver's Bay from thousands of years of bondage, remaining in Meereen to prove herself as a queen worth following. When her entourage was besieged at the Fighting Pit of Daznak, Dany was whisked away by Drogon.
She was captured by the Dothraki but eventually took command of the khalasars. After crushing an uprising from the masters, Dany received Theon and Yara Greyjoy, Olenna Tyrell, and Ellaria Sand into her service. Daenerys has returned to Westeros and to her family's ancestral castle of Dragonstone, where she would meet Jon Snow. When the Lannisters took Highgarden, Daenerys struck back against their army with her Dothraki forces and Drogon. Jon Snow convinced of her of the threat beyond the Wall, and she pledged to support his cause. When Jon's group ran into trouble up north, Dany flew to their rescue, and was devastated when Viserion was killed by the Night King. Upon receiving Cersei's promise of aid to fight in the North, Daenerys, accompanied by Jon Snow, set sail for Winterfell. The two succumbed to their feelings for one another, unaware of Jon's true lineage.
Best Cersei Lannister seasons
Get a 7 day free trial with our Entertainment Pass for more NOW TV awesomeness
Explore more Game of Thrones characters.
Read more below.
7 day free trial then £7.99 a month, unless cancelled.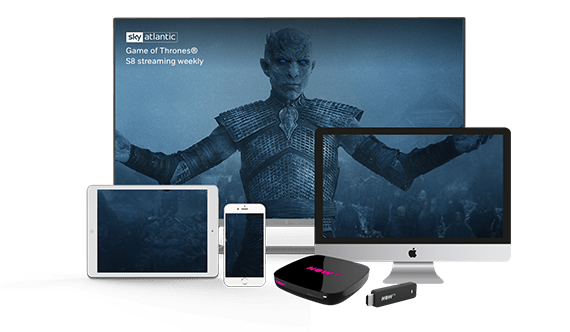 Loads of ways to watch.
Watch instantly on over 60 devices, including iPad, iPhone, your PC and even stream through games consoles or our very own NOW TV Devices.