Catch Up and Box Sets explained
Our Entertainment content is provided in two ways: Catch Up, where you can see the latest episodes of the newest shows, available after they've played out on our Live channels, and Box Sets; full seasons of your favourite (and new favourite) shows. They're available for different amounts of time but don't worry, we'll always give you a 30 day countdown clock.
How long are Catch Up shows available for?
Great news! The majority of programmes on Catch Up are available for 30 days, so you've plenty of time to watch your favourite shows.

Some TV channels have shorter Catch Up windows for their programmes, which is why you'll see that some are only available for either 7 or 14 days. We realise this can be annoying, so on NOW TV we have a clear countdown next to every episode of every show, so you'll always be able to see how long you've got left to watch it.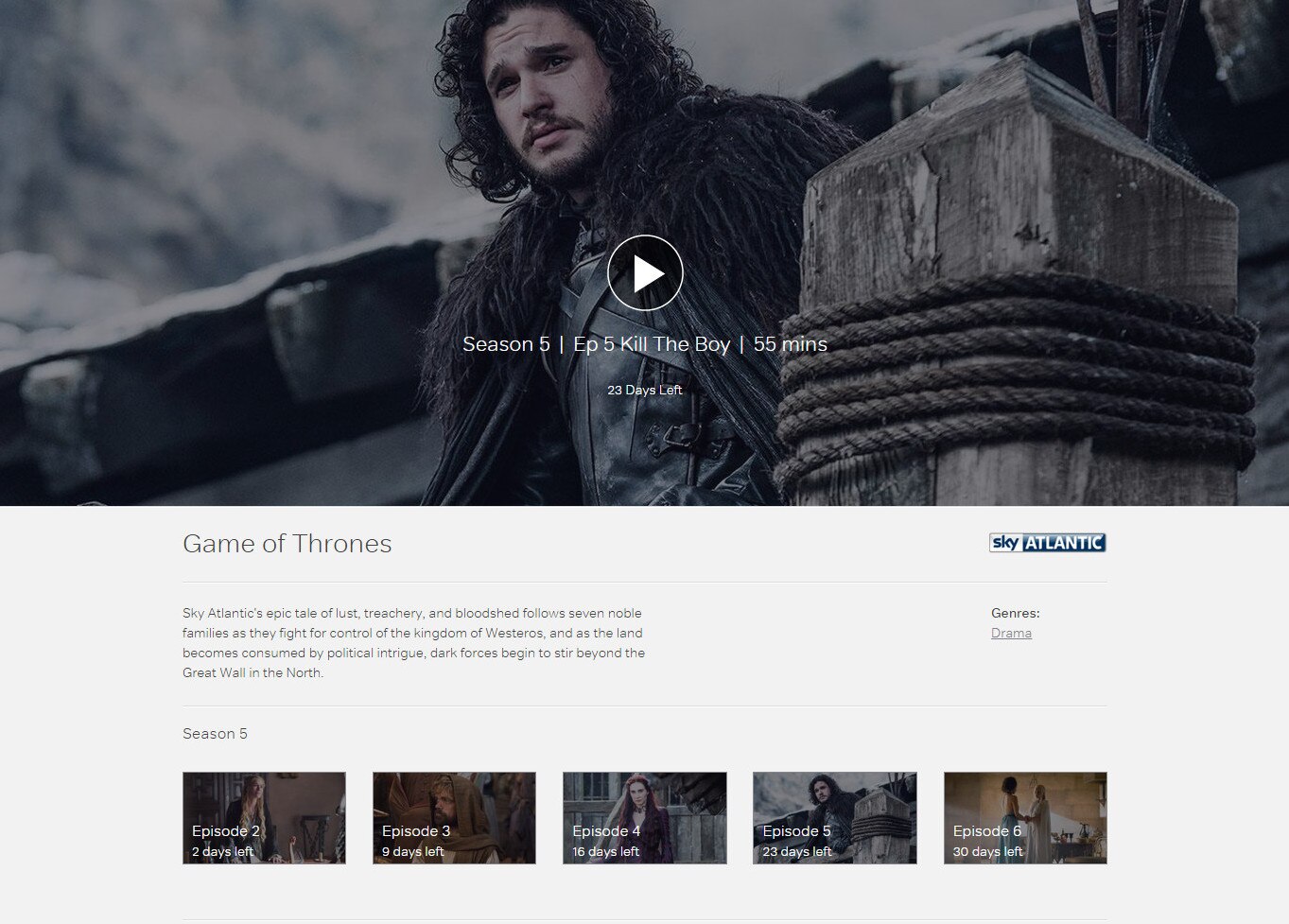 How long are Box Sets available for?
We make sure there's the latest and greatest Box Sets on NOW TV, including your favourite shows which you might not have got around to watching yet, but the time that they are available can change – some are available for three or six months and may return again, others are available for longer.
We understand how frustrating it can be if you want to invest your time in watching a Box Set only to realise there's not enough time to get through it all. That's why we've improved the NOW TV website, so that if you want to buy an Entertainment Pass you can see how long you've got to watch the latest Box Sets. To see some of our latest Box Sets and how long they'll be available for,
click here
.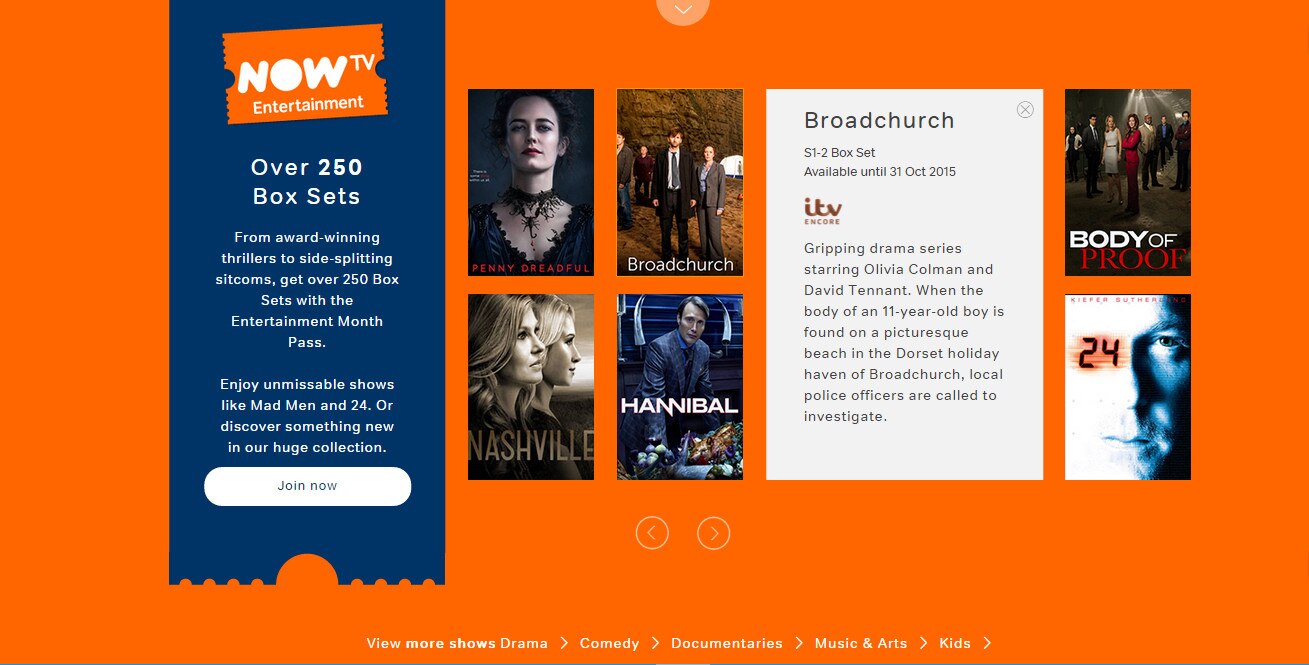 Roll-over the TV show you want to learn more about and you'dd also see how long it's available for.
NOW TV customers who already have an Entertainment Pass will see a 30 day countdown appear before the show leaves the service.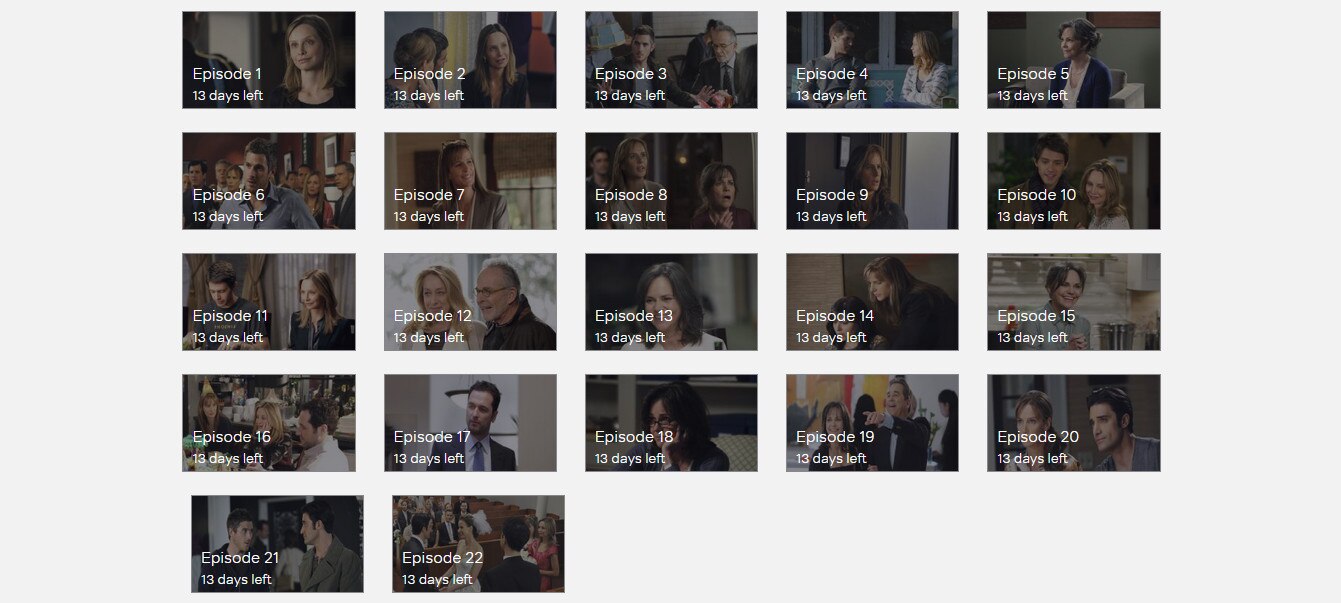 We're always looking for ways to improve our NOW TV service so that our customers can enjoy the very best shows at their leisure.
How to contact us.
.