House of the Dragon
Streaming weekly
House of the Dragon: The prequel to Game Of Thrones
Join the streaming home of House of the Dragon. Based on George R.R. Martin's "Fire & Blood," the series, which is set 200 years before the events of Game of Thrones, tells the story of House Targaryen. Starring Paddy Considine, Matt Smith and Olivia Cooke.
Stream with an Entertainment Membership - just £9.99 a month.
Includes a 7 day free trial of Boost. After that, it's £5 a month.
Entertainment Membership auto-renews at £9.99 a month. After your 7 day free trial, NOW Boost auto-renews at £5 a month. New Boost members only. You can cancel anytime.
Entertainment Membership:
Award-winning shows and box sets




Watch on your TV, mobile or desktop




No contract - cancel anytime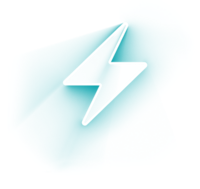 Boost it with Full HD, ad-free* streaming and Surround Sound on up to 3 devices at once.
*Ad-free excludes live channels and trailers promoting NOW content. Boost features available on selected content and devices only. See here for more details.