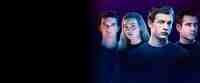 Voyagers
Streaming
Enhance your experience with NOW Boost
Enjoy ad-free streaming, Full HD and Surround Sound on up to 3 devices at once.
Watch selected NOW content in full HD
Enjoy Dolby 5.1 surround sound
Stream on 3 devices at once
*Ad-free excludes live channels and trailers promoting NOW content. Boost features available on selected content and devices only. See here for more details.
2021/2022 Premier League
Stream live
Experience amazing content in HD
Don't miss a moment with full 1080p HD viewing for your favourite movies, shows and sport.
3 Streams
With Boost, 3 people can stream NOW at the same time - so the whole family can watch their favourite show.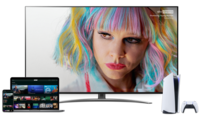 Surround Sound
Experience brilliant Surround Sound, at home!
Frequently Asked Questions