The easiest way to watch NOW… and much more
The NOW Smart Stick With HD & Voice Search is a handy, portable device that plugs straight into the HDMI port of your TV, and lets you watch your NOW Membership on your big screen.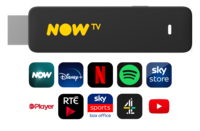 Watch your NOW Membership on your big screen

Access loads of extra apps like Netflix, Disney+, RTE Player and YouTube*

Use voice search to find movies, show, actors, directors and more

Connect to hotel Wi-Fi to watch your favourite TV on your travels
*Some apps (such as Spotify, Netflix and Sky Store) cost extra
What the experts are saying
"It takes two minutes, and then you're good to start binge-watching."
"There's no doubt about it, the NOW TV Stick is great value for money."
"This is the cheapest way to give an old television streaming service smarts."
Check out your Smart Stick features
Amazing Entertainment
Choose from our NOW Membership, and enjoy award winning series, 1,000's of movies, awesome kids TV and unmissable live Sports.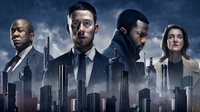 Gangs of London
Stream every episode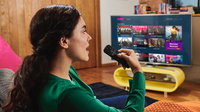 Super Snappy Voice Search
Tell your remote control what NOW shows you want to watch, and let the Smart Stick do the rest.
It takes minutes to setup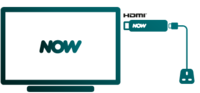 1. Connect your TV
Plug your Smart Stick into the HDMI port in your TV. Connect your Smart Stick to the supplied power adaptor. Never use any other USB supply or USB power source to power your Smart Stick.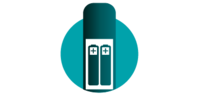 2. Power up your remote
Put your batteries in the remote, as shown. 2x AAA alkaline batteries are supplied in the box.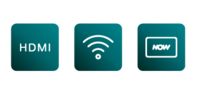 3. Get connected
Switch your TV to the HDMI input. Connect to your wireless network. Follow on screen instructions and sign up/sign in to NOW. And that's it!
What do I get in the box?
Like to know more? We're here to help.