Small but powerful
The easiest way to watch the TV you love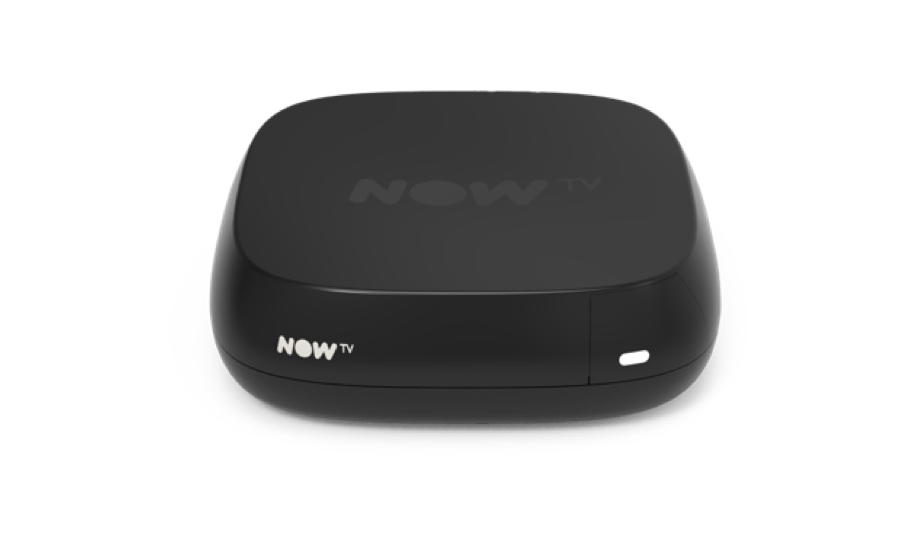 Check out our better than half price deals
Pick one of our introductory box offers and save 64%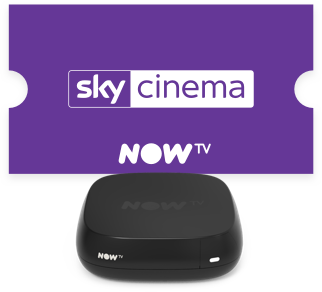 Box + 2 months
Sky Cinema Pass
€20.00
Save 64%
Box + 2 months
Entertainment Pass
€20.00
Save 64%
Or build your own box bundle
Choose any combination of NOW TV content passes with your box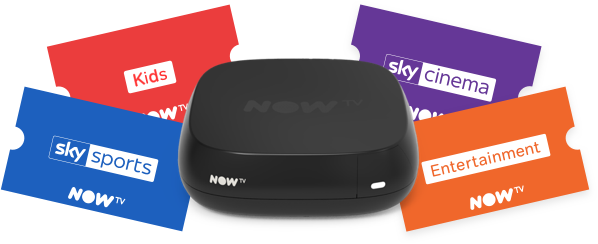 Y

our favourite shows on Virgin Media player and All 4
Add loads of awesome apps
Already got a NOW TV Box?
Activate your box in a few simple steps and start watching instantly.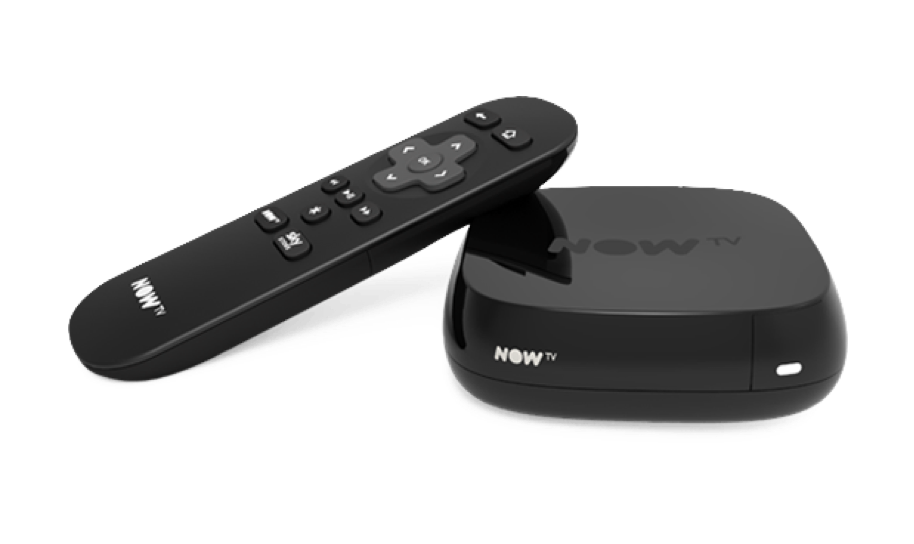 Turn your TV into a Smart TV with awesome features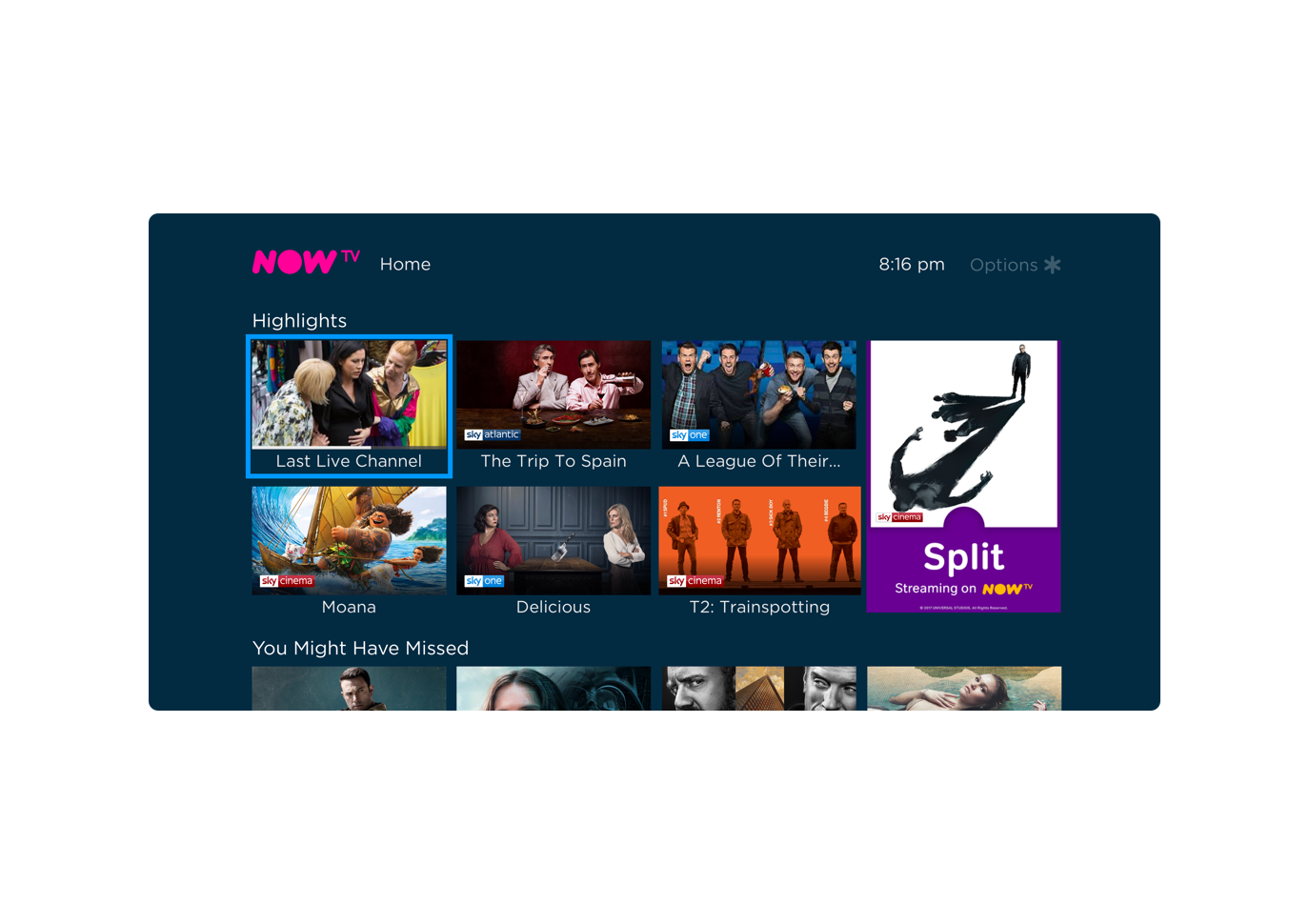 New interface
The homepage brings you the best of pay and free TV so you don't have to go searching for it.
It also tells you what you've missed since you last turned on your NOW TV Box. How cool is that?
Awesome apps
Unlock your TV and get the entertainment you love instantly. Enjoy your favourite shows on Catch Up from Virgin Media player and All 4, plus add loads of awesome apps like YouTube, Vevo and Sky News.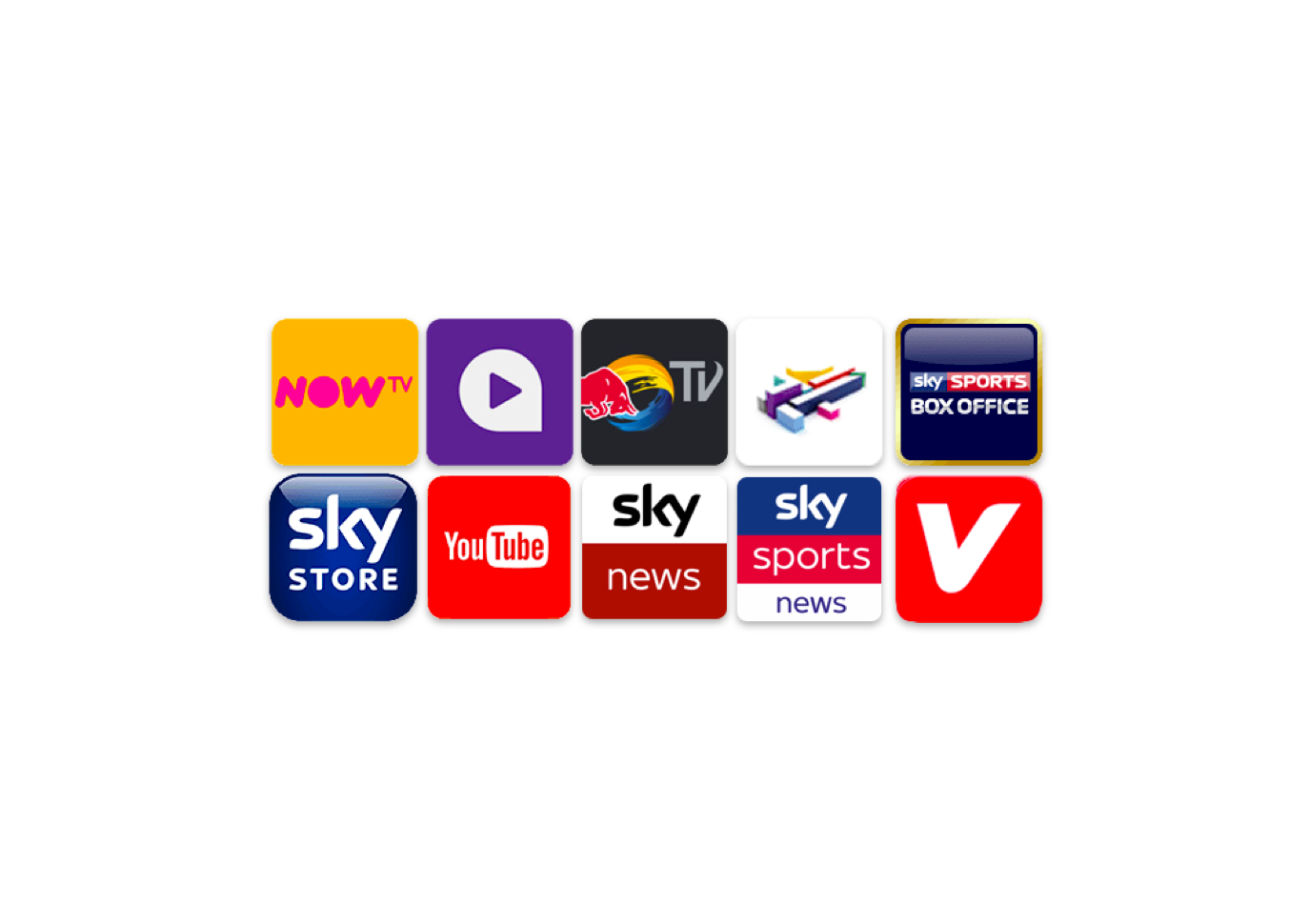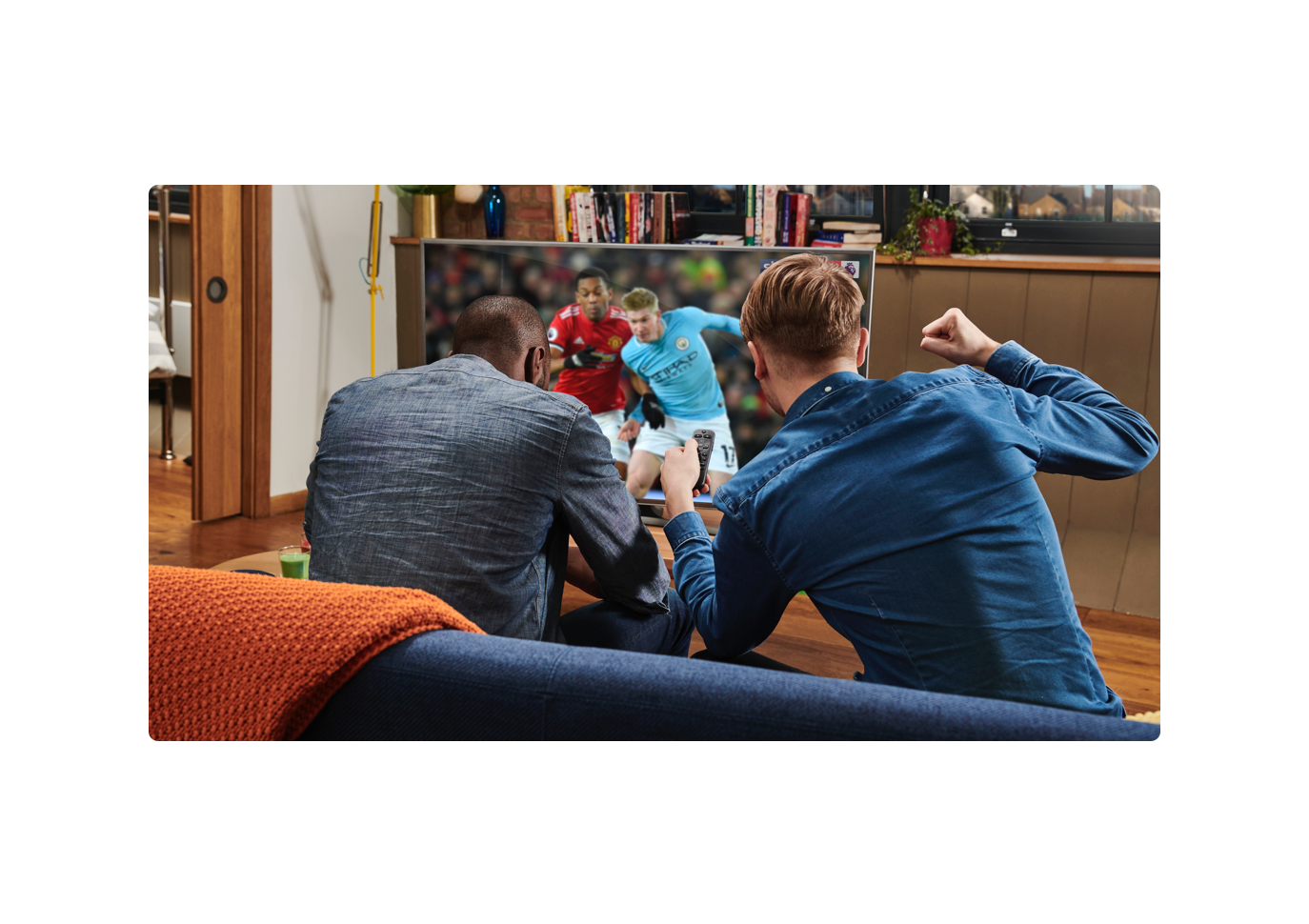 My TV
Save your favourite movies and TV shows (plus the new ones you're dying to watch) in one place so they're ready to watch whenever you are.
Super simple
The easy navigation means you're just a couple of clicks away from discovering the best movies, TV shows and the biggest sporting moments with a NOW TV Pass.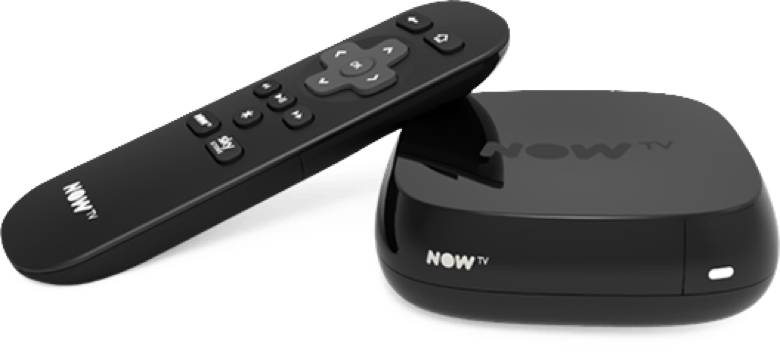 Delivery steps
Set up
What's included
Delivery steps
Delivered free to your door in 3-5 days

Step 2

Order is processed

Step 2

Order is processed

Step 4

Your Box is delivered

Step 4

Your Box is delivered
Delivered free to your door in 3-5 days

Step 2

Order is processed

Step 2

Order is processed

Step 4

Your Box is delivered

Step 4

Your Box is delivered
Set up
Super simple set up

The NOW TV Box requires no installation. Just connect to your existing broadband and start watching immediately.

Connect to your broadband

Connect to your broadband

Create a NOW TV account with a Pass

Create a NOW TV account with a Pass

Sign in, sit back and start watching

Sign in, sit back and start watching
Super simple set up

The NOW TV Box requires no installation. Just connect to your existing broadband and start watching immediately.

Connect to your broadband

Connect to your broadband

Create a NOW TV account with a Pass

Create a NOW TV account with a Pass

Sign in, sit back and start watching

Sign in, sit back and start watching
What's included
What's included in the box

Everything you need to get watching.

Remote control + 2 x AAA batteries

Remote control + 2 x AAA batteries
What's included in the box

Everything you need to get watching.

Remote control + 2 x AAA batteries

Remote control + 2 x AAA batteries
802.11 dual-band (a/b/g/n compatible) with WEP, WPA and WPA2 support

10/100 Base-T Ethernet

802.11 dual-band (a/b/g/n compatible) with WEP, WPA and WPA2 support

10/100 Base-T Ethernet

720p 16:9 anamorphic 4:3 standard

720p 16:9 anamorphic 4:3 standard

Digital over HDMI (7.1 and 5.1 surround pass through)

Digital over HDMI (7.1 and 5.1 surround pass through)

Infra Red
Compatible with various universal remotes

Infra Red
Compatible with various universal remotes

HDMI (cable included), Ethernet, microSD card slot, USB (microSD and USB not currently for use – hardware for potential future functionality)

HDMI (cable included), Ethernet, microSD card slot, USB (microSD and USB not currently for use – hardware for potential future functionality)

Less than 3.5W (typical) when streaming HD video

Less than 3.5W (typical) when streaming HD video
802.11 dual-band (a/b/g/n compatible) with WEP, WPA and WPA2 support

10/100 Base-T Ethernet
802.11 dual-band (a/b/g/n compatible) with WEP, WPA and WPA2 support

10/100 Base-T Ethernet
720p 16:9 anamorphic 4:3 standard
720p 16:9 anamorphic 4:3 standard
Digital over HDMI (7.1 and 5.1 surround pass through)
Digital over HDMI (7.1 and 5.1 surround pass through)
Infra Red
Compatible with various universal remotes
Infra Red
Compatible with various universal remotes
HDMI (cable included), Ethernet, microSD card slot, USB (microSD and USB not currently for use – hardware for potential future functionality)
HDMI (cable included), Ethernet, microSD card slot, USB (microSD and USB not currently for use – hardware for potential future functionality)
Less than 3.5W (typical) when streaming HD video
Less than 3.5W (typical) when streaming HD video