7 day free trial then £7.99 a month, unless cancelled.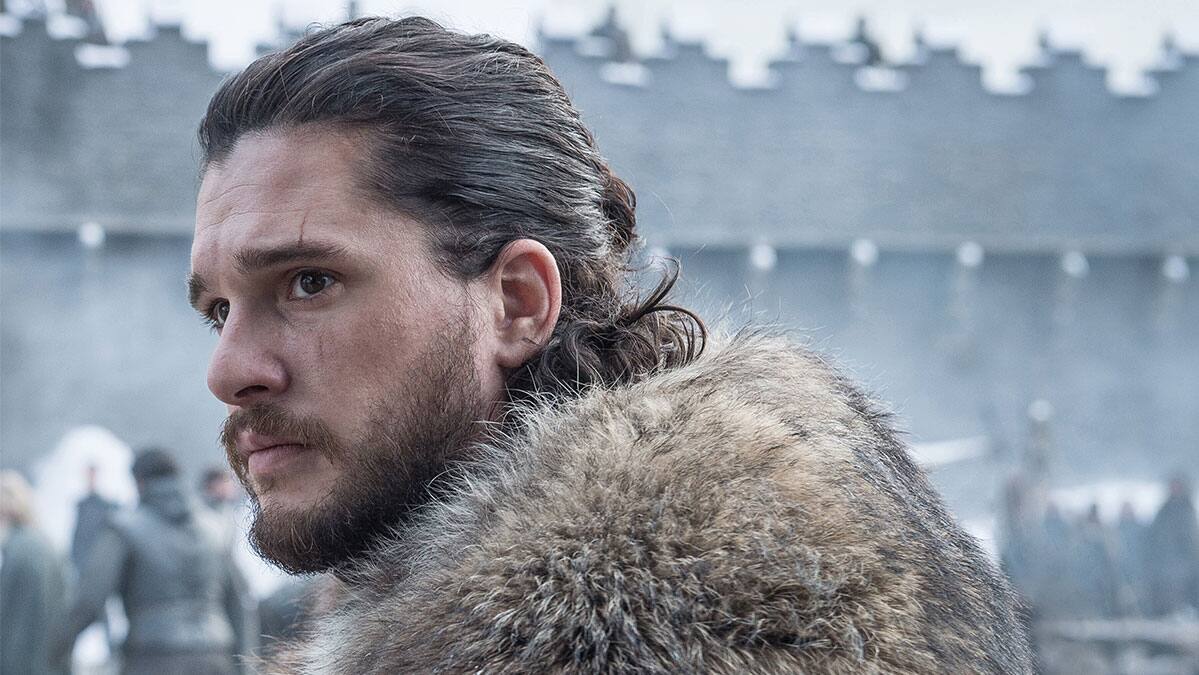 Biography
Son of Lyanna Stark and Rhaegar Targaryen, Jon was raised by Lyanna's brother Ned as his bastard son, and is unaware of his true parentage. Jon joined the Night's Watch where he served as steward to Lord Commander Mormont. After Mormont's death, Jon was elected Lord Commander of the Watch, and made the unpopular decision to ally with the wildlings and save them from the White Walkers. For that, he was murdered at Castle Black by his own men, but to the awe of everyone, Jon was brought back to life by the Red Priestess Melisandre.
Restored as Lord Commander, Jon executed his murderers before abdicating his command and passing it on to Edd Tollett He swore off all fighting, until a reunion with his long-lost sister Sansa persuaded him to retake Winterfell. With a rag-tag army of Northern allies and the crucial last-minute support of the Vale, Jon led the Starks to victory in the Battle of the Bastards and reclaimed their childhood home. Impressed with his leadership, the Northern houses proclaimed him King in the North. Jon met with Daenerys Targaryen in hopes of forming an alliance, and Dany permitted him to mine dragonglass for weapons against the dead. To convince Cersei Lannister of the looming threat, Jon led a small band of men beyond the Wall in search of a wight, but they were attacked by the Army of the Dead. Daenerys rescued them with her dragons, but Jon was left behind and saved by his uncle Benjen, who sacrificed himself so Jon could live. While recovering on Daenerys' ship, Jon pledged himself to Dany's side. The group presented the wight to Cersei and her advisers in King's Landing, where Jon publicly declared his loyalty to the Targaryen queen. En route to Winterfell to take on the Army of the Dead together, Jon and Dany succumbed to their feelings for each other.
Best Jon Snow Seasons
Get a 7 day free trial with our Entertainment Pass for more NOW TV awesomeness
Explore more Game of Thrones characters.
Read more below.
7 day free trial then £7.99 a month, unless cancelled.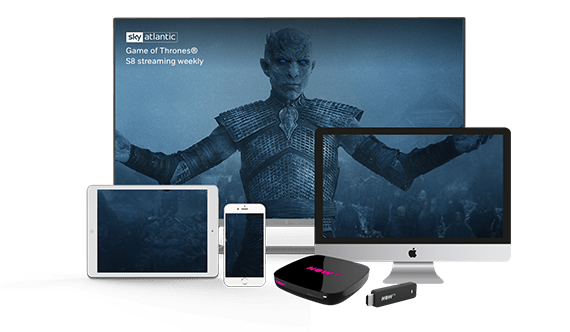 Loads of ways to watch.
Watch instantly on over 60 devices, including iPad, iPhone, your PC and even stream through games consoles or our very own NOW TV Devices.