Biography
Before attending Bath Dance College to pursue a career in performing arts, Williams went to Clutton Primary School. Raised in Somerset, she is the youngest of four of her other siblings Beth, James, and Ted. Williams early career has already been filled with multiple awards, from supporting actress to the best young actor.
Her most notable performance to date is on HBO's popular TV series Game of Thrones (2011) as Arya Stark. This was deemed as Williams official professional acting debut, winning her multiple awards.
Take a look at what you can watch on NOW TV starring Maisie Williams
Get a 7 day free trial with our Entertainment Pass for more NOW TV awesomeness
7 day free trial then £7.99 a month, unless cancelled.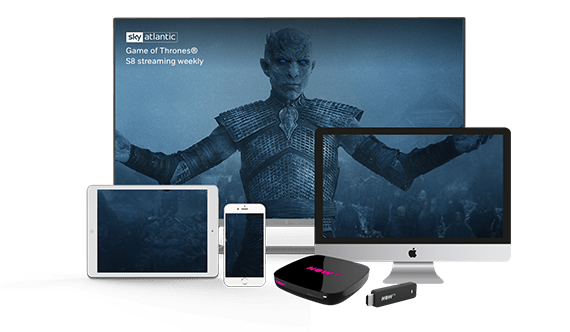 Loads of ways to watch.
Watch instantly on over 60 devices, including iPad, iPhone, your PC and even stream through games consoles or our very own NOW TV Devices.