Congratulations!
You've won a 1 month NOW TV Entertainment Pass. To redeem your voucher, please follow the instructions below.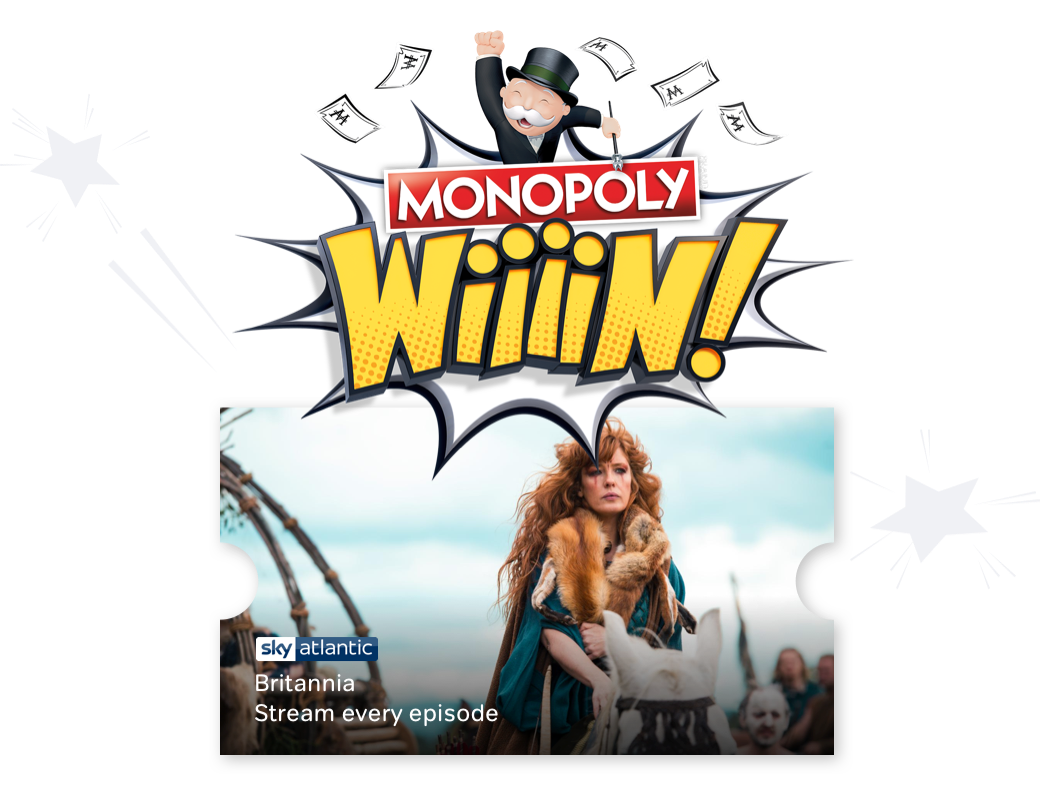 Are you an existing customer?
Please note: Redeem by 31st December 2018. After a one month period your pass renews at £7.99 a month, unless cancelled. You can cancel at any time. The full terms for each voucher are to be found in the MONOPOLY Wiiiin!
Promotion at McDonald's 2018 Rules and include NOW TV's terms and conditions which can be found here.
© 2018 McDonald's. MONOPOLY TM & © 1935, 2018 Hasbro. All Rights Reserved.