Newcastle United v Brentford
Stream the Premier League with a Sports Membership on NOW
£11.98
One-off payment
No cont

ract - cancel anytime

Access Sky Sports for 24 hours

Includes:

12 month Mobile Month Membership within 10 working days - stream 5 channels including Sky Sports Premier League on your smartphone
Available to (1) new NOW members and (2) existing NOW members without an active Sports Day, Week or Month Membership on their account. Bundle not available to existing members who are billed by a 3rd party (e.g. via Apple, Vodafone or BT); members on an existing Sports Membership offer that has more than 30 days to run- check your eligibility here. Sports Mobile Month Membership includes Sky Sports Premier League, Action, NFL, Racing and News. Bonus Streams not available via Sports Day or Sports Mobile Month Membership.
£34.99 £21
a month
6 month offer - cancel anytime

Watch top action on all

11 Sky Sports channels

Included:

1 month free Boost - stream the big event in Full HD
Offer ends 25/09/23 at 08:59. Sports Month Membership auto-renews after your 6 month offer at £34.99 a month. No contract, cancel anytime. Boost auto-renews after your 1 month offer at £6 a month, unless cancelled. New Boost customers only.
Upcoming Premier League fixtures
Sunday 24 September
Arsenal v Tottenham Hotspur
1:00pm
Sheffield United v Newcastle United
4:00pm
Saturday 30 September
Tottenham Hotspur v Liverpool
5:00pm
Sunday 1 October
Nottingham Forest v Brentford
1:30pm
Monday 2 October
Saturday 7 October
Crystal Palace v Nottingham Forest
5:00pm
Sunday 8 October
Brighton and Hove Albion v Liverpool
1:00pm
Arsenal v Manchester City
4:00pm
Saturday 21 October
Sheffield United v Manchester United
7:30pm
Sunday 22 October
Aston Villa v West Ham United
4:00pm
Monday 23 October
Tottenham Hotspur v Fulham
6:30pm
Friday 27 October
Crystal Palace v Tottenham Hotspur
7:00pm
Saturday 28 October
Wolverhampton Wanderers v Newcastle United
5:00pm
Sunday 29 October
West Ham United v Everton
12:00pm
Manchester United v Manchester City
3:00pm
Saturday 4 November
Newcastle United v Arsenal
4:30pm
Sunday 5 November
Nottingham Forest v Aston Villa
1:00pm
Monday 6 November
Tottenham Hotspur v Chelsea
6:30pm
Saturday 11 November
Bournemouth v Newcastle United
4:30pm
Sunday 12 November
West Ham United v Nottingham Forest
1:00pm
Chelsea v Manchester City
3:30pm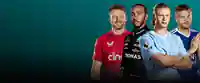 What's a NOW Sports Membership?
Stream all 11 Sky Sports channels – including Premier League, F1®, Cricket and Golf.
Watch for 24 hours with a Day Membership, or enjoy a Month Membership for unlimited access. Cancel anytime.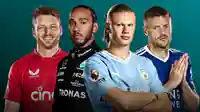 Stream live
Stream live