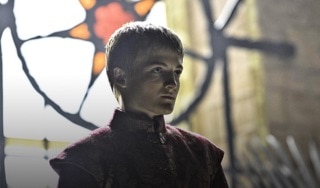 Game of Thrones
®
season 2 episode 1
Game of Thrones
®
season 2 episode 1
The seven kingdoms of Westeros prepare for all-out war as newly crowned King in the North Robb Stark marches south to avenge his father.
Tyrion Lannister arrives in King's Landing to curb the excesses of teenage tyrant Joffrey, and Stannis Baratheon, brother of the late King Robert, sets his sights on the Iron Throne.
Fantasy drama based on George RR Martin's A Song of Ice and Fire novels, starring Stephen Dillane, Richard Madden, Peter Dinklage and Jack Gleeson.
Click below to discover more season 2 episodes
More like Game of Thrones®