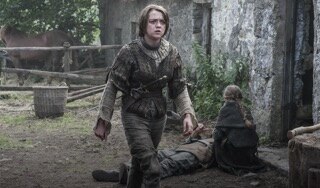 Game of Thrones
®
season 4 episode 3
Game of Thrones
®
season 4 episode 3
Ser Dontos spirits Sansa out of King's Landing and rows her out to a waiting ship, and Pod gives Tyrion news of his forthcoming trial.
Tywin counsels Tommen on what makes a good king and also has an offer for Oberyn Martell. Sam decides Castle Black is not a safe places for Gilly, while Jon proposes a bold plan after the wildlings send a chilling message.
Across the Narrow Sea, Daenerys picks a champion to take on the best that Meereen has to offer and Davos has an idea about raising funds for Stannis's cause.
Click below to discover more season 4 episodes
More like Game of Thrones®