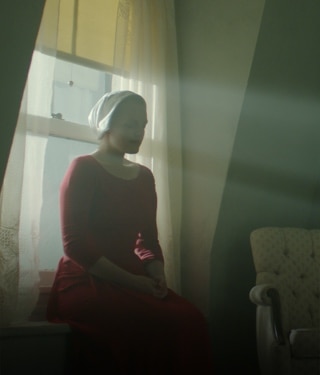 Watch The Handmaid's Tale instantly. Season 1 streaming until 15 May 2020.
Watch The Handmaid's Tale instantly. Season 1 streaming until 15 May 2020.
Join now with a 14 day free trial, then it's just £7.99 a month, unless cancelled. No contract.
This BAFTA-winning drama, based on the best-selling novel by Margaret Atwood, explores a dystopian world where fertile women are forced into sexual servitude.
Now showing
Enjoy over 300 Box Sets On Demand, including addictive new shows and award-winning dramas.
How do I watch NOW TV?
NOW TV lets you stream TV to a huge range of devices - register up to 4 so you can watch where ever you are. As long as you've got an internet connection you can get access to the latest blockbusters, must-see TV, great kids shows and live sport.


What devices can I watch NOW TV on?
You can watch NOW TV on over 60 different devices. Watch online at NOWTV.com, download the app to watch on the go or check out our NOW TV Smart Stick. For a full list of compatible devices and what to do, just go to NOWTV.com/devices.
Do I need a NOW TV Smart Stick to watch NOW TV?
Nope! You can watch NOW TV on loads of devices including PS3™, PS4™, Xbox One, Xbox®360 and compatible Roku, Chromecast, LG Smart TV, PC, Mac, Smartphone, Tablet and more. A NOW TV Smart Stick is the best way to watch your favourite shows and movies if you're planning on doing most of your watching on your TV. You can find out more or order one after you've signed up for your free trial.
Got more questions?
Head over to our main FAQs page at NOWTV.com/FAQs for more answers.
What's a NOW TV pass
A NOW TV pass is your ticket to watch what you want, on your terms. You can get a month long pass for Entertainment, Kids, Movies and Sports. We've also got a Sports week or Day Pass if you just want to watch the big game! Want to give it a try? Get a 14 day free Entertainment, Movies and Kids trial to see what all the fuss is about!
What's an Entertainment pass?
The NOW TV Entertainment Month Pass gives you the best TV entertainment channels that aren't on Freeview - all without a contract! You get 11 live channels, including Sky 1, Sky Atlantic, Sky Living, FOX, MTV and Viceland. Plus catch up and on demand box sets for shows from premium channels, including ABC Studios.
Can I get a free trial?
Of course! You can get a 14 day free trial of Entertainment, Movies and Kids. Select one to start with and you can add the others once we've set up your account.
What happens after my free trial?
After your 14 days is up, you can carry on watching as normal. We'll automatically take payment using the details you give us when you sent up an account. There's no contact and you can cancel at any time by logging in - just dip in and out whenever you want.
3 simple ways to get NOW TV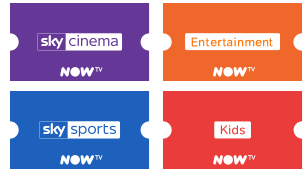 NOW TV Passes
Choose one of our Passes and start watching instantly. No contract.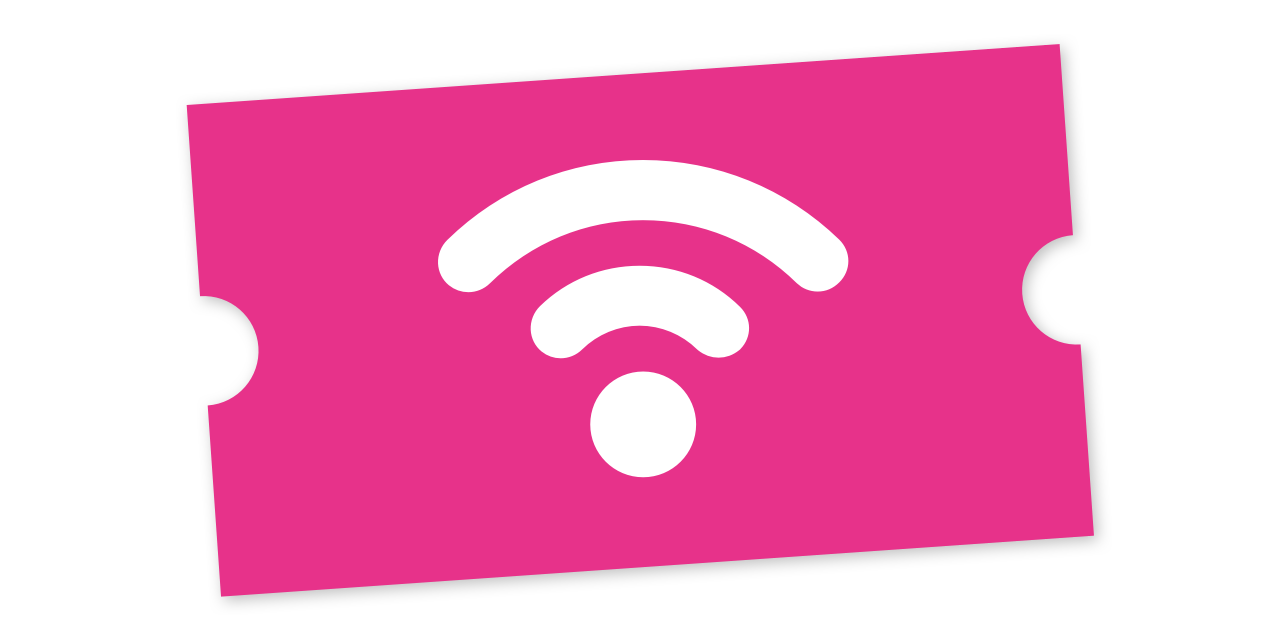 NOW Broadband
Get totally unlimited and reliable broadband. Our hassle free switching means you'll be up and running in no time.

NOW TV Smart Stick
Get a stick and TV bundle to watch the latest and best entertainment on your big screen. No installation. No contract.
The TV you love. On your terms. No contract.
We're all about flexible, hassle-free entertainment.
Dip in and out whenever you want by simply logging in to your account at anytime.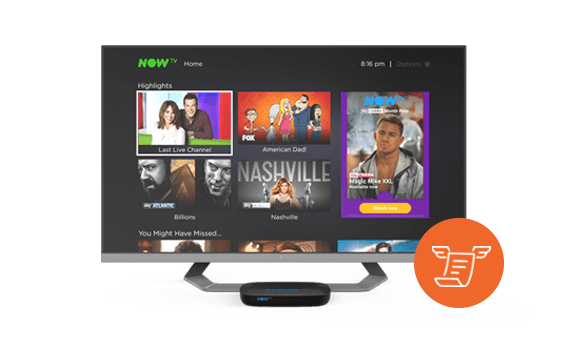 © 2018 MGM Television Entertainment Inc. and Relentless Productions, LLC.
THE HANDMAID'S TALE is a trademark of Metro-Goldwyn-Mayer Studios Inc. All Rights Reserved.