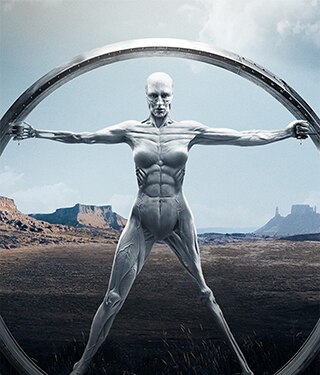 Watch Westworld season 1 online
Watch Westworld
season 1 online
Watch Westworld season 1 on demand . Catch season 2 from 23 April. Cert 18.
Watch Westworld season 1 on demand instantly. Catch season 2 from 23 April. Cert 18.
Join now with a 14 day free trial, then it's just £7.99 a month, unless cancelled. No contract.
Live without limits in a world where every human appetite can be indulged. Starring Evan Rachel Wood, Anthony Hopkins, Jeffrey Wright, James Marsden, Thandie Newton, Ed Harris and more — this dark odyssey follows the dawn of artificial consciousness and the evolution of sin.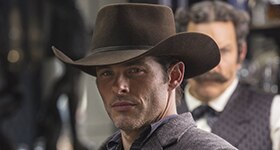 Sci-fi drama inspired by Michael Crichton's 1973 film about a futuristic theme park populated by artificial humans. Starring Anthony Hopkins and Ed Harris.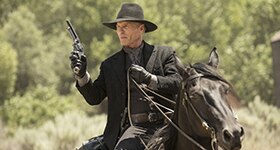 Two new guests take a trip to Westworld and explore the possibilities offered to them. A popular host faces being decommissioned.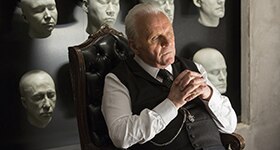 Ford throws the park into disarray when he takes over its story lines himself.
Watch the whole of season 2 of Westworld for less
Get 3 months Entertainment for £14.47 and save 40%
New NOW TV customers only. The great entertainment keeps rolling automatically after your pre-paid period at just £7.99 a month for Entertainment unless cancelled. You can stop renewal at any time. No contract. Savings compared to standard price of Entertainment Month Pass.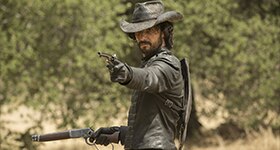 Dolores finds help in the form of reluctant Westworld visitor William.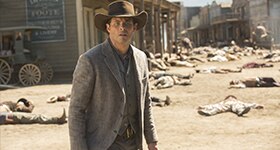 Episode 10 'The Bicameral Mind'
As Ford unveils his vision for a bold new narrative, Delores comes to terms with who she is, while Maeve sets her plan in motion.
Click below to discover more Westworld seasons.
Stream Westworld season 1 on over 60 devices