ONLINE EXCLUSIVE OFFER - SAVE OVER 25%
£33.99 £25 / month, plus a 7 day free trial of Boost HD, then £3 a month.
Sky Sports Month Pass rolling 12 month offer. You can cancel at any time.
Stream every Sky Sports channel live for a year with your Month Pass

Over 130 of the best live games and unmissable events

Stream on 3 devices at the same time at home or on the go with Boost

Watch in full HD, surround sound with Boost
Sky Sports Month Pass auto-renews after your 12 month offer at £33.99 a month, unless cancelled. No contract, you can cancel at anytime. NOW TV Boost auto-renews after your 7 day free trial at £3 a month, unless cancelled. Boost free trial available to new customers only.
Includes a 3 month Mobile Month Pass
Day Pass + Mobile Month Pass
£9.98 one-off payment
Get 24 hours of Sky Sports & 3 months of the Sky Sports Mobile Month Pass
Stream every Sky Sports channel live for 24 hours with your Day Pass

You'll receive your Mobile Month Pass within 10 working days

5 channels including Sky Sports Premier League, on your smartphone
Available to (1) new NOW TV customers and (2) existing NOW TV customers without an active Sky Sports Day, Week or Month pass on their account. Offer not available to existing customers who are billed by a 3rd party (e.g. via apple, Vodafone); customers on an existing Sky Sports Mobile Month Pass offer that has more than 30 days to run; or to some Combo and NOW Broadband customers - check your eligibility here. Sky Sports Mobile Month Pass includes Sky Sports Premier League, NFL, Arena, Racing and News.
What's on?
See what's coming up on Sky Sports.
Sunday 20 September
Chelsea v Liverpool
3:30pm
Monday 21 September
A Villa v Sheff Utd
5:00pm
Tuesday 22 September
Leyton Or v Tottenham
5:00pm
Wednesday 23 September
Fleetwood v Everton
6:45pm
Thursday 24 September
Inter Miami CF v NY Red Bulls
12:00am
Lincoln v Liverpool
6:45pm
Friday 25 September
Huddsf'ld v N Forest
6:45pm
Saturday 26 September
Nashville SC v Houston
7:30pm
Sunday 27 September
Motherwell v Rangers
11:00am
Tottenham v Newcastle
1:00pm
Man City v Leicester
3:30pm
Philadelphia v Inter Miami CF
11:30pm
Monday 28 September
Liverpool v Arsenal
7:15pm
Friday 2 October
St J'stone v Celtic
7:15pm
Saturday 3 October
Thursday 8 October
Bos&Herz v N Ireland
6:45pm
Friday 9 October
Fleetwood v Hull City
6:45pm
Saturday 10 October
Luxembourg v Cyprus
1:00pm
L'stein v Gibraltar
4:00pm
Spain v Switzerland
6:45pm
Sunday 11 October
N Ireland v Austria
6:45pm
Scotland v Slovakia
6:45pm
Monday 12 October
Bradford v Harrogate T
6:45pm
Tuesday 13 October
Azerbaijan v Cyprus
4:00pm
Germany v Switzerland
6:45pm
Wednesday 14 October
Scotland v Czech Rep
6:45pm
Friday 16 October
Saturday 17 October
Sunday 18 October
Watch all 11 Sky Sports channels live on NOW TV

Enjoy Sky Sports wherever, however you want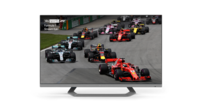 Online, app or TV - stream on over 60 supported devices
Download our free app, or watch on your Smart TV or console.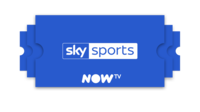 Enjoy as much sport as you want with our flexible Passes
Choose how long you stay. If you're watching one match or the whole tournament, we've got you covered.
Always on the go? Watch Sky Sports on your mobile.
Watch on the go to ensure you never miss a goal.
Want to know more? We're here to help!