Safe Switching - Remote switching is available in most cases without an engineer.
You have chosen Super Fibre with Anytime Calls* for £25 a month for 12 months - plus a Cinema Membership for £6.99 a month for 12 months
Super Fibre with Anytime Calls: 63Mb average download speed. *Anytime Calls included for the first 12 months. £8 a month thereafter. £5.00 delivery fee. Introductory 12 month offer for new customers. Prices may change during this period. Cinema Membership: Can be purchased for £6.99 a month for 12 months once Broadband order has been placed. After 12 months, Cinema Membership auto-renews at £11.99 a month, unless cancelled.
1. Confirm your Broadband plan
Check your postcode details and confirm your Broadband
2. Place your Broadband order
Once you've confirmed your plan, sign up and place your Broadband order
3. Add Cinema Membership
After you place your NOW Broadband order, don't forget to add your Cinema Membership offer!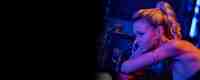 WITH YOUR BROADBAND AND TV MEMBERSHIP YOU GET:
63MB

.

average download speed
Stream over 1,000 movies and enjoy a new premiere everyday with a 12 month Cinema Membership.
When we say unlimited, we mean it. All of our broadband options are uncapped, so no dodgy charges.
If you're with BT, TalkTalk, EE or Plusnet, our dedicated team will help you switch, so you don't have to do anything.
Promising Young Woman
Streaming