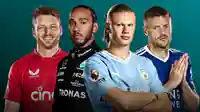 Stream live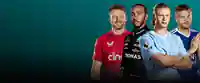 £34.99 £21 a month for 6 months
Cancel anytime. Enjoy the Premier League, F1® and more on all 11 Sky Sports channels. Watch in Full HD* and on 3 devices at once with 1 month free Boost.
Offer ends 25th September 2023 at 8:59am
Offer ends 25/09/23 at 08:59. Sports Month Membership auto-renews after your 6 month offer at £34.99 a month. No contract, cancel anytime. Boost auto-renews after your 1 month offer at £6 a month, unless cancelled. New Boost customers only.
Stream live